Cartrefi Conwy
Tenants
>>
Reporting Repairs
Reporting Repairs
Cartrefi Conwy aims to provide a good quality repairs and maintenance service, designed to ensure tenants' homes are kept up to a high standard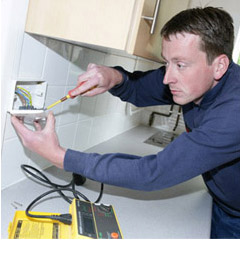 All repairs are handled by the repairs Call Centre, based in Abergele, and can be reached during office hours by phoning 0300 124 0040.
Please be ready to give relevant information about yourself and as much detail as possible about the repair.
A date for an appointment will be discussed with you at which time a fully trained operative will be sent out to undertake the repairs to your satisfaction
In case of an emergency outside the normal working hours you can still call the free phone number on 0300 124 0040 if there is immediate danger to yourself, other people or to the property.
We look forward to working together with you to keep your home in good condition.


Property Alteration

Cartrefi Conwy recognises that residents may, at times wish to undertake works within our property.




If you are intending to carry out major improvements to your home we would like to know about them first. You should contact your Neighbourhood Co-ordinator in the first instance prior to ordering any work or beginning any jobs. The reason for this is to ensure that it does not cause any ongoing repairing obligation to us as your landlord. It is also so that we can keep a track on any work being done in our property and decide whether we will allow the works to go ahead.




Before ANY work commences you should complete the attached form giving us as much information as possible and return it to us for consideration. We will contact you within 10 days of receipt of your application. If we are unable to reach a decision within this time frame we will explain why and give you an approximate timeframe for a decision being reached.
PLEASE NOTE that you must obtain written permission from us before carrying out any major improvement or alteration to your home. This is a requirement within the terms and conditions of your tenancy.






Property Alteration Request Form.








MyCartrefi
Tenant Portal
© Cartrefi Conwy 2008 : WAI-A : CSS : Site by minisite