Cartrefi Conwy
Tenants
>>
Reporting Repairs
Reporting Repairs
Cartrefi Conwy aims to provide a good quality repairs and maintenance service, designed to ensure tenants' homes are kept up to a high standard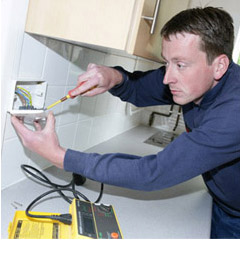 All repairs are handled by the repairs Call Centre, based in Abergele, and can be reached during office hours by phoning 0300 124 0040.
Please be ready to give relevant information about yourself and as much detail as possible about the repair.
A date for an appointment will be discussed with you at which time a fully trained operative will be sent out to undertake the repairs to your satisfaction
In case of an emergency outside the normal working hours you can still call the free phone number on 0300 124 0040 if there is immediate danger to yourself, other people or to the property.
We look forward to working together with you to keep your home in good condition.
© Cartrefi Conwy 2008 : WAI-A : CSS : Site by minisite